Discover the Great Ocean Road
Explore the many great things to see and do on the world famous Great Ocean Road!
Find the perfect holiday accommodation for your weekend getaway!
One of Australia's most famous drives offers plenty of places to eat and drink. Indulge in local, fresh and seasonal produce. 
Find a range of fun activities for the whole family both indoors and out. From stunning beaches to arts and culture inspired by the spectacular coastal scenery.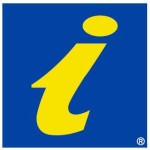 For assistance with planning your visit to Torquay, drop into the Torquay Visitor Centre, call 1300 614 219 or go to www.iamtorquay.com.au
Open 7 days a week, 9am-5pm
Right next door to the Australian National Surfing Museum
Friendly, up to date, local knowledge
Professional advice on attractions, things to see and do, restaurants, cafes and upcoming events
Helpful assistance planning your itinerary
Free maps and destination guides
Extensive gift shop, including surfing and Great Ocean Road souvenirs