Saturday 18 April 2020, Torquay

Why fundraise for the Amy Gillett Foundation?
The Amy Gillett Foundation is the charity-of-choice for the Great Ocean Otway Classic with one purpose – reducing the incidence of death and injury of cyclists in Australia.
The Foundation was born out of tragedy, the death of Amy Gillett, who was hit and killed by a motorist whilst cycling with her national teammates in Germany. Since the Foundation's inception it has been a catalyst for change, focused on what should be rather than what was.
Our mission: safe cycling in Australia
Our vision: zero cyclist fatalities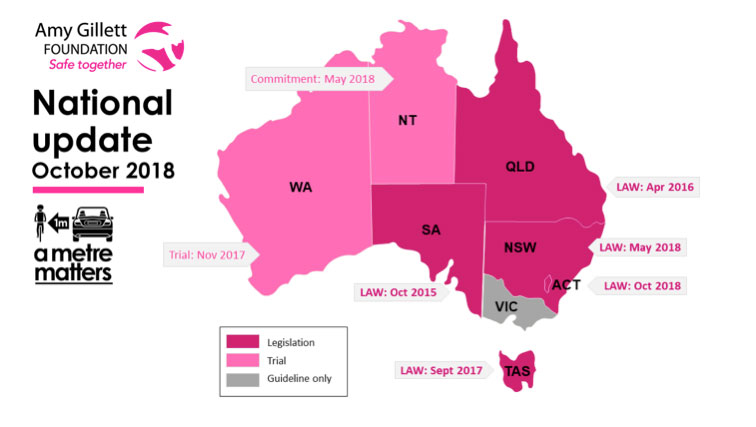 SAFETY TIPS – Whenever you're out riding your bike, remember to maximise your visibility at all times:
ADD a front WHITE light
ADD a rear RED light
SET both to FLASH mode (and be more visible)
WEAR light colours, reflective or fluorescent clothing
ADD reflective bands to your legs (your bio-motion reflects light to drivers behind)
WEAR your helmet
Be predictable – signal early & often
Thank you for your support and happy fundraising! Follow us online to keep updated on our progress.
AND, what's in it for me??
In addition to feeling good about supporting Safer Cycling, we've arranged for some amazing rewards for you:
Fundraise $50 and an exclusive 'a metre matters' pass cycling safely sticker will be posted to you
Fundraise $100 and an Amy Gillett Foundation cap is all yours
Fundraise $200 and an Amy Gillett Foundation jersey is yours
Fundraise $250 and an Amy Gillett Foundation bib knicks and jersey are yours.
Reminder about our competition:
Each $50 donated or fundraised gives you an entry into the draw for 1 of 6 places in our 2019 Amy's Gran Fondo (valued at over $240), September 14-15 on the Great Ocean Road – when you raise $250 you will have five (5) entries into the draw.
Donate here or set up your fundraising page here and donate to yourself! Remember to promote your page on Facebook and email. Enjoy the magnificent Great Ocean Road and have a great ride!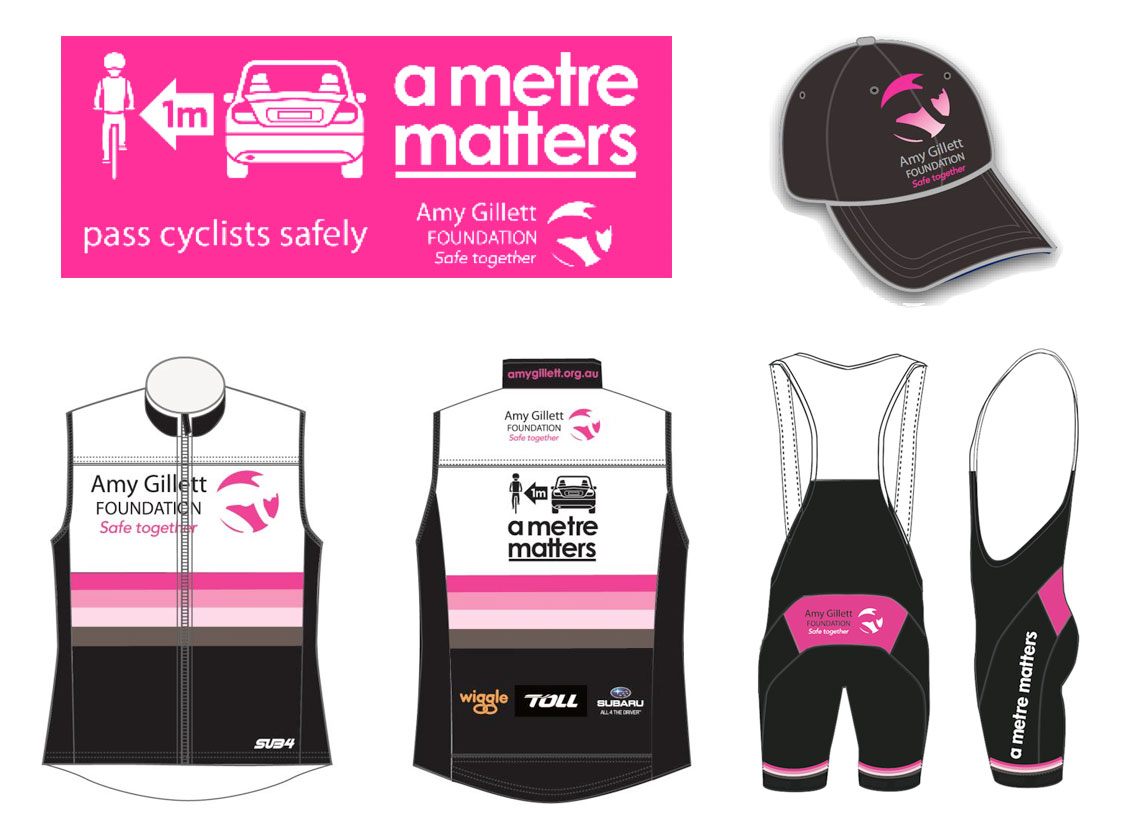 Thanks for your support!
As Australia's leading cycling safety organisation, we really appreciate your support and will continue to promote actions to make cycling safer in Australia, such as:
a metre matters laws across Australia, to make sure drivers pass cyclists safely
safer vehicles and safer speeds
investing in cycling infrastructure
educating cyclists to respect and obey road laws and be safe and responsible road users
teaching drivers how to share the road safely with bicycles, including during driver education.